Are you ready to bring your vision to life?
Whether designing residential or commercial spaces, we have built a reputation on achieving highly individual results for a diverse clientele.
Design in a Kilt is the premier choice for home remodel and renovations in the Grand Lake and surrounding areas. We are a design/build company and take care of every detail, concept to completion. We are one of the few builders in the area offering full 3-D renderings of your project, so you already have an idea of the finished result.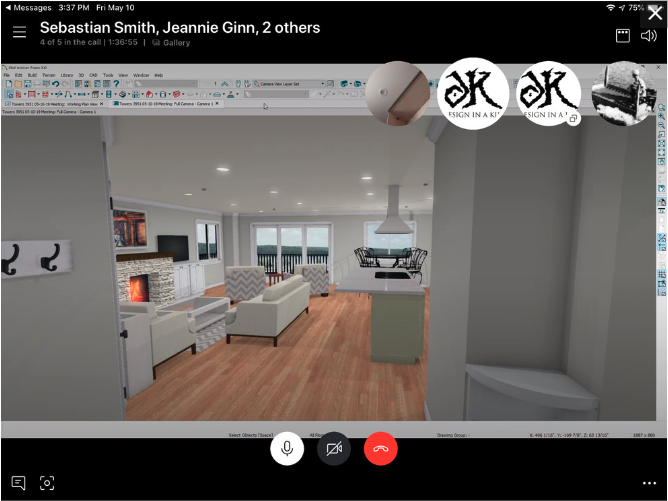 "Just worked with Reid and Sebastian on a design. Wow, what fun and professionalism. They had a good design when we started the Skype internet session where we were spread across 3 different cities. We spent 1.5 hours discussing each room while Sebastian made changes to show us what it would look like with different wall, design, and furniture placements. When we finished we had an exact 3D model of every room and every detail in each room. This was just like you see on HGTV except we participated in the design process. Attached is a screen shot from the tool, but it also allows you to view each room from any angle. We would recommend Design in a Kilt for every renovation project so you know what the finished project will look like before you even start! Amazing creativity and professionalism."
"Reid has been amazing to work with on our lakehouse addition design project. He spent time getting to know us to really understand our style, use and functional purposes of the new space to create the perfect design specs and plan! The layout is beautiful and the 3D rendering he produced really brought it to life! He thought of some unique solutions to what was a challenging segway between lakeside room areas. Will attach pictures once the project is completed. Thanks Reid!
-Chris and Melanie"
"Design in a Kilt did a fantastic job designing and building the interior of our home. From the first day to the last Reid gave quality detailed attention to the work and the progress.   We are completely satisfied and he exceeded our expectations."
"We just finished a complete home remodel with Reid smith and his company.   This was the third time they have done projects for us and each time we have found their work, communication, professionalism and personalization outstanding.  The 3D rendering we saw throughout the process was very helpful.  Because of Reid, and his design team's planning, everything went smoothly in the process.  As in any remodel of an older home there were surprises but everything was handled without stress….for us at least!!!  The crews working with Reid were efficient, friendly, excellent craftsmen, and trustworthy.  Never once did we hear "no" that something couldn't be done.  We highly recommend Deaign In A Kilt!"
"I'm so impressed with this company I'm from Tulsa and I have hired so many people for construction but I have never been satisfied until now they have the ability to let you see what your going to get before you get it!!! They draw up everything on the computer and you get say yes or no or let's move this around I LOVE IT!!! and their work is amazing!!! Very impressed!!!"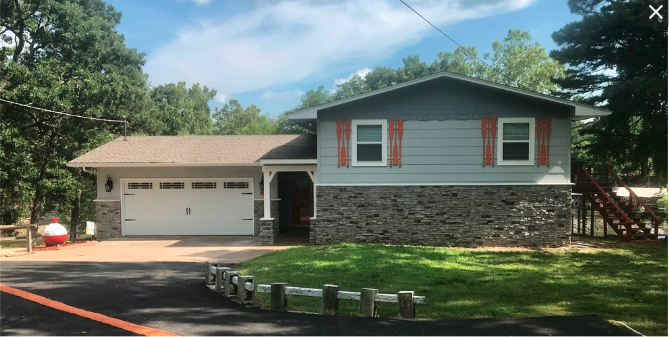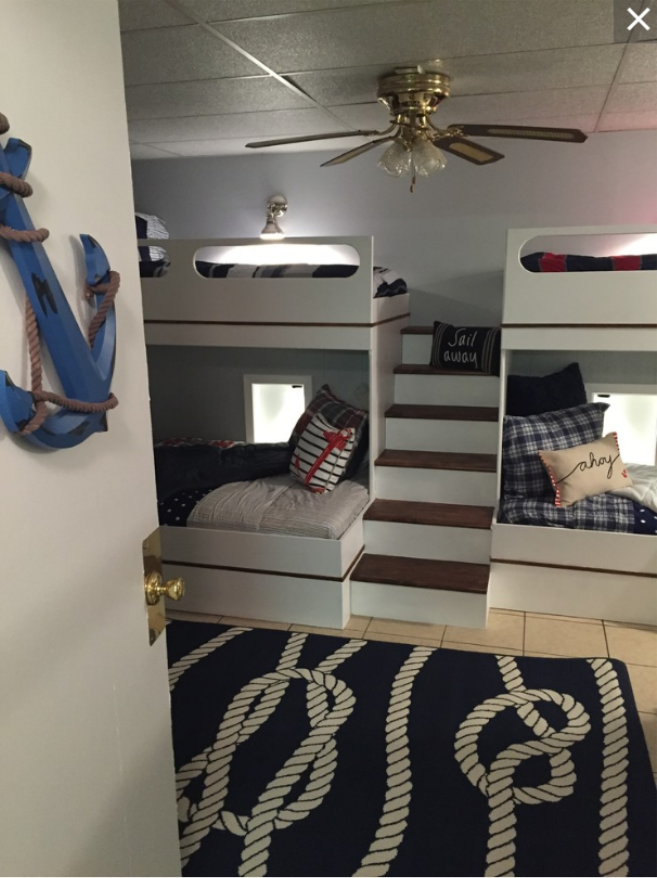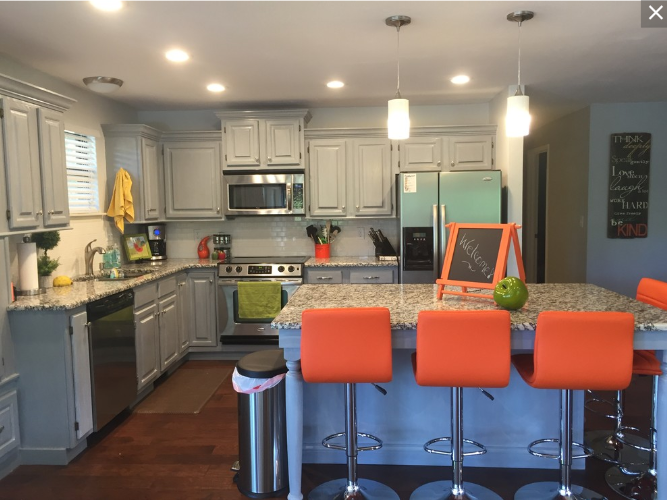 "We met Reid when we bought a fixer-upper at the lake and he has been helping us every year with a new project. He always has great innovative new ideas and has met every time line that we agreed on. He raised the ceiling in the family room and added beams, remodeled the kitchen including removing walls, renovated a large bedroom into a built-in bunk room, added a shower to our half bath, put a cover on our deck and gave the entire exterior a facelift including a new entryway porch. We recently had him do a 3-D virtual design for a future master bath and we can't wait to start that project with him next year! He has and will continue to help us make our vacation home a great place for our family and friends."
"Reid & his son Maceon have been phenomenal to work with through the design process. Reid is patient and listens to exactly what you want and gives realistic expectations. Honest work is hard to come by these days, and that's exactly what you get! Just by walking throughout their shop in Grove, you can see that Reid has an eye for design, and make sure you stop by the coffee counter- the coffee is just icing on the cake!"
"Design in a Kilt is an amazing company & Reid Smith is a highly talented, creative designer. He transformed our kitchen-living area into an "open concept" space. It turned out fabulous and he even negotiated a better price for us on a delay from the kitchen appliance vendor. We were extremely pleased with the results and highly recommend his fantastic team!"
"All of the contract labor professionals who came to do work were respectful, punctual, and easy to work with. Reid is a great designer! He didn't just come in and take over a room; he was patient with my husband and me as we developed a style for our home!!"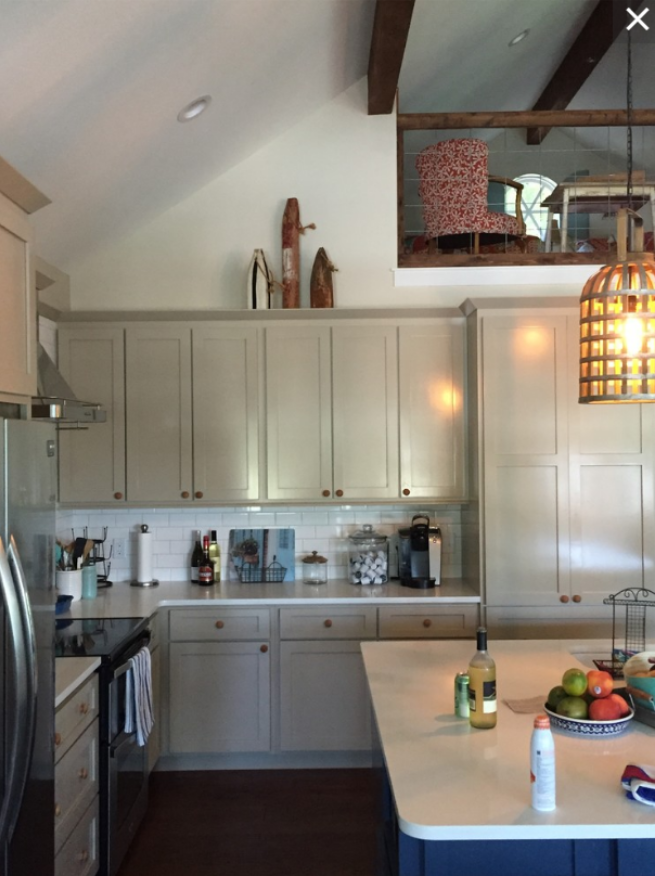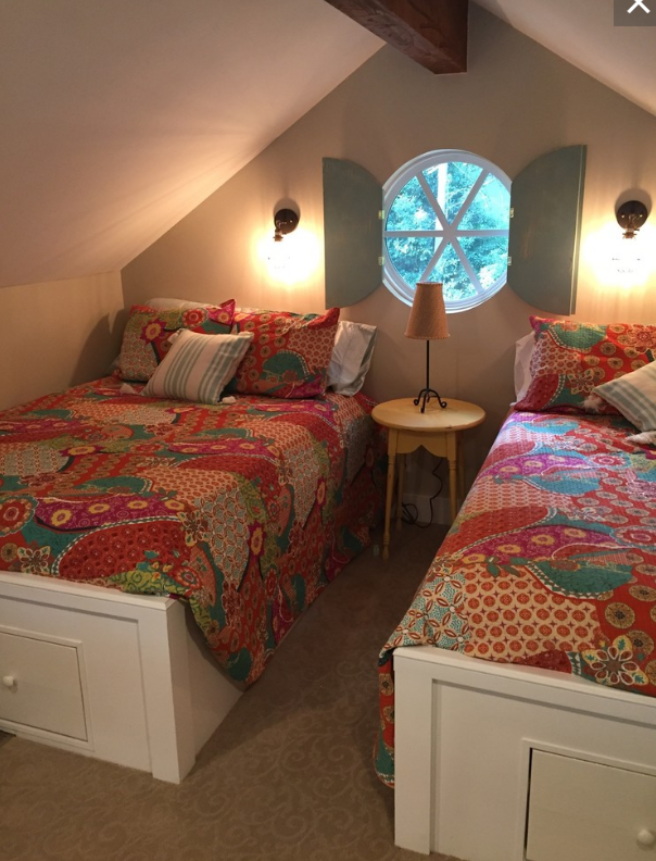 "I can not say enough good things about Reid Smith our contractor for our lake house at Grand Lake OK. It started off as a remodel but after he got into the walls and discovered multiple issues we switched gears to building a new house. We did not have time, or as it turns out the need, to panic. The house was torn down middle of January and we moved in on Memorial weekend (same year!). Reid had great design ideas and I had done my homework too and knew the look we were going for. It was a fantastic collaboration and I can only say he was wonderful to work with and I would highly recommend him to anyone needing a remodel or new home project."
It's been a pleasure working with you and your attention to details shows!! We look forward to having you back out to do more work.
"After consulting with several other contractors, my wife and I hired Reid and his team to perform a major remodel of our lake home. He met with us a number of times in order to produce high resolution mockups that were essential to finalizing the design. Reid has a unique ability to see creative design solutions that aren't readily apparent, and that made all the difference in getting a final product that exceeded anything we thought possible. His weekly progress reports ensured that the project remained on time and on budget. I would definitely recommend The Design in a Kilt team to anyone considering a remodel or new construction project."